CathCom
How do you want to Communicate?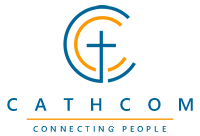 About CathCom
Our Aim
We aim to help companies, organisations and charities communicate effectively. Communication is not just about announcements and press releases, it is about how you work each day. Our understanding of how organisations work is balance by our knowledge of IT Systems and the possibilities they offer. With a fresh approach to projects we are confident we can help you not only achieve your goals, but also goals that you didn't think were possible. At the same time we can save you and your staff time and money.
Who are we?
We are company made up of dedicated people with a wide range of talents and experience. We've worked in many different organisations which brings a wealth of experience. Over the past 10 years we have achieved so much for so many people through the the vision and skills of our staff and the IT Systems we have built.