CathCom
How do you want to Communicate?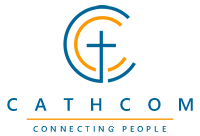 Catholic Directory Information
The Potential
All companies, organisations and groups have information to enable them to interact with their customers, clients, contributors, suppliers and donors. We have years of experience of creating directories that will work for you. Whether you want to publish the information online - such as shop locations and opening times, or whether it is for internal use - such as contacting customers or rolling out projects - we can give you advice and find a bespoke solution for you. It also has huge potential to enable and facilitate so many projects, networks and processes. It can be used to simplify communication, press releases, planning, project management, distribution and managing accounts.
The information can be used to improve all areas of your work. It creates connections between organisations, committees and people. It can help you communicate with the outside world.
To find out how creating your own bespoke directory could benefit your work feel free to contact us here.