CathCom
How do you want to Communicate?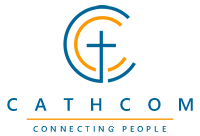 Communication Systems
We pride ourselves on understanding your needs and explaining (in plain English) what the options are. It is easy to get caught up with the technical side of building an IT system and not focus on the requirements and the implications that a new system has to you, the client.
How do you want to Communicate?
Our systems will help you to:
communicate
share resources
reduce your costs
reduce your workload
automate repetitive tasks
free up time and money for other projects
enable you to achieve amazing things without needing huge resources
Made specifically to suit you
This ensures that the system fits your requirement - rather than you being required to change the way you work to fit the system. Your system will work within an existing system, so it is built specifically for you but the price doesn't reflect that.
For more information about what we could do for you contact us.