CathCom
How do you want to Communicate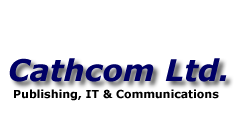 Pontifical Council for Social Communications
"Thank you for all you efforts and collaboration in the Church's mission of evangelisation. Please be assured of our prayers and best wishes for you and your work."
Sincerely in Christ,
+Renato Boccardo
Pontifical Council for Social Communications, Vatican City
---
Archbishop Kevin McDonald
"I would like to express my support for this initiative. Communications are vital in trhe Church today and I am sure that CathCom will be a great help and resource to many people"
With every good wish,
+Kevin McDonald
Archbishop of Southwark
---
Bishop Tom M Burns
For some time, I have searched in vain for the very kind of Church internet facility that CathCom has now come up with. What makes it attractive is that it is simple to set up and maintain. Yet, whilst making a basic package available, it can also be adapted to add extra functions according to local needs. As a communication tool, it is second-to-none.
+ Tom M Burns
Bishop of the Forces
---
Bishop Edwin Regan
St Paul, on his missionary journeys used the web and network of trading ports as he sailed around the Mediterranean. If he were alive today, he would certainly commend this initiative of pressing the modern web into the service of the Gospel. I support this venture and wish it every success. May it enable parishes to grow closer together, and so be more energizing signs of the Gospel in today's world.
With every good wish.
Yours sincerely.
+Edwin Regan
Bishop of Wrexham
---
Bishop Brian
"Congratulations to all involved in the production of CathCom many parish will surely benefit"
Brian
Bishop of Shrewsbury
---
Fr Tony Lester O.Carm.
The "Websites for Parishes" system looks set to be a major resource for parishes and religious communities. Well done to CathCom for their imagination and hard work in realising this project. Communication builds community and I am sure that this new system will aid the Church in its ongoing mission of communicating the Good News of Jesus Christ.
Fr. Tony Lester, O.Carm.
Prior Provincial - British Province of Carmelites
---
Fr Wilfrid McGreal, O. Carm.
I am delighted by the dedication of Nick Layton and Dom Moloney in the launch of CathCom.
Wilfrid
Vice Chairman, Communications Committee of the Catholic Bishops' Conference